We foster, guide, and direct innovative cross-sector community partnerships that address complex social issues such as affordable housing, social determinants of health, and economic development. We know that top-down efforts alone rarely work and the most successful social programs listen carefully to and learn from the people most impacted.
Lifespan Local Change Partnerships
As of March 15, 2019, the Community Partnerships work led by Dr. Lydia Prado through the Barton Institute at the University of Denver will become an organization named Lifespan Local Change Partnerships under fiscal sponsorship of the Mental Health Center of Denver (MHCD).
Lifespan Local Change Partnerships has a vision of community-informed neighborhood development that improves the lives of community members, which requires agility and flexibility in responding to community concerns which include maximizing opportunities in the Metro Denver real estate market. Lifespan Local's mission is to cultivate community well-being through partnerships with local residents and community champions.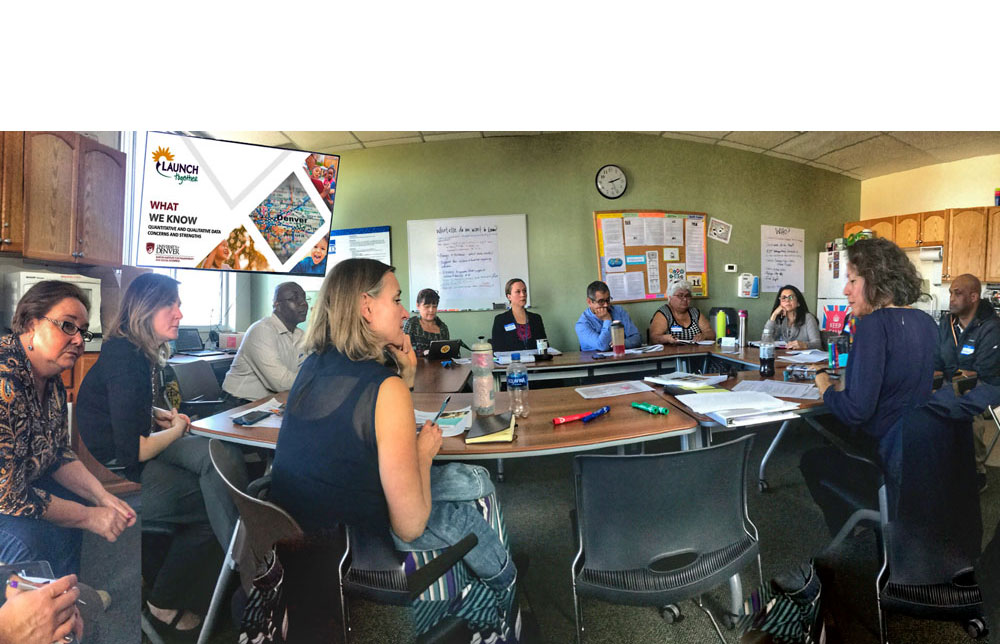 We always begin with engaging and listening to communites most affected by our work. Our community-informed process leads with humility and respect for diverse identities and opinions, giving particular attention and weight to voices from underrepresented populations.
Our Work in Southwest Denver
We are currently working with Denver Early Childhood Council's Launch Together initiative to build a resilient, trauma-informed community network of parents, providers, and programs throughout Southwest Denver.